For many students in Nigeria, the Borno State Scholarship 2023/2024 provides a glimmer of hope. This scholarship program is an important step in removing the obstacles preventing access to high-quality education. It demonstrates the government's dedication to giving its children the power to succeed via education.
What is the Borno State Scholarship 2023/2024?
A government-funded initiative called the Borno State Scholarship 2023/2024 aims to give eligible students in Borno State financial aid. Students at all educational levels, from secondary school through doctoral studies, are eligible for this grant. The objective is to reduce the cost of education and make it possible for more students to follow their academic aspirations.
Who is Eligible for the Borno State Scholarship 2023/2024?
All Borno State natives are eligible for the Borno State Scholarship 2023/2024. However, applicants must fulfill particular requirements in order to be eligible. These consist of:
Candidates must be Borno State natives.
The applicant must have been accepted into a university, polytechnic, or college of education in Nigeria, or another recognized postsecondary institution.
Applicants seeking postgraduate scholarships must have a minimum of Second Class Upper division (or its equivalent) in their first degree.
Candidates cannot currently hold any other scholarships.
How to Prepare for the Borno State Scholarship
Research the Eligibility Criteria
• Recognize the prerequisites for residence
• Become familiar with the academic requirements
Obtain the necessary documents
Gather all your necessary documents such as;
Academic transcripts;
Identification papers
Letters of recommendation
Prepare a Strong Personal Statement
Describe your objectives and accomplishments and why you deserve the scholarship. following all this process will enhance your  chances of obtaining the scholarship.
How to Apply for the Borno State Scholarship 2023/2024
The Borno State Scholarship 2023/2024 application procedure is simple. The Borno State Scholarship Board's official website has an online application form that candidates must complete. Personal information, academic information, and supporting documents like acceptance letters and academic transcripts are requested on the application form.
Borno State Scholarship Screening Requirement
Application bio data slip
Admission letter
Certificate of Origin
 Both side of School ID card
2 passport photographs
School fees receipt
Tips for a Successful Scholarship Application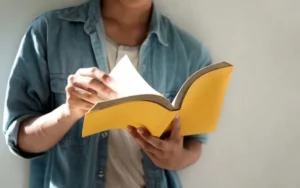 Start Early
Don't put off starting the application procedure until the last minute.
Give yourself enough time to collect all the necessary paperwork.
Seek Counseling
Seek guidance and criticism from your instructors, mentors, or counselors;
 Request assistance in writing your personal statement.
Proofread and Edit
Check for spelling and punctuation mistakes
make sure your application is clear, short and simple.
The Impact of the Borno State Scholarship 2023/2024
In addition to offering financial aid, the Borno State Scholarship 2023/2024 offers other benefits. It is a transformational effort with the ability to alter both people's lives and communities. The scholarship relieves financial pressure, allowing students to concentrate on their studies without being distracted by it. As a result, they perform better academically and have a greater probability of succeeding in their chosen careers.
Additionally, the scholarship program is an important step in the direction of achieving educational equity. It makes sure that a person's ability to pay for education is not a determining factor. In a place like Borno, where many families struggle with poverty and cannot afford the cost of education, this is especially crucial.
Conclusion
The Borno State Scholarship 2023/2024 is a prime illustration of how public policies may have a profound effect on society. The scholarship is giving the young people of Borno State access to possibilities by removing financial barriers to education.
Do not pass up this opportunity if you are a Borno State student and you match the eligibility requirements. Fill out an application for the Borno State Scholarship 2023–2024 to start on the path to a better future.
Keep in mind that education is a ticket to a brighter future, not merely a right. The Borno State Scholarship 2023/2024 makes that future attainable.
get other available scholarship on webzalo scholarship update